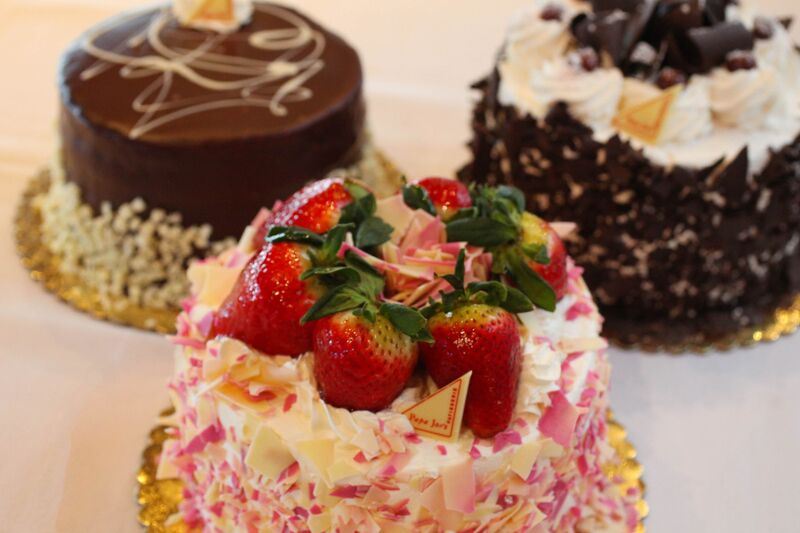 Papa Joe's artisanal pastry department offers a variety of scrumptious cakes, pies, cheesecakes and fine pastries for any occasion. Our expert pastry chefs and cake artisans create masterpieces that are as beautiful as they are delicious and are made with only the finest gourmet ingredients. We offer cakes in a large variety of flavors such as Strawberry Delight or Tiramisu Torte.
Our pastry department also offers a variety of fillings and icings to choose from and the option for specialty themed cakes that can even be crafted into three-dimensional shapes and figures. Our cake artisans will work with you to create the perfect treat to compliment any event.

Papa Joe's pastry department additionally features ready-made gourmet desserts to please any palate with cheesecakes, flans, pieces, mini pastries, and cupcakes available for pick up at any time of day. Whether you want to celebrate a milestone or just finish a meal with something sweet, Papa Joe's pastry department is sure to delight your taste buds!